State of the art 64,000 square service and maintenance facility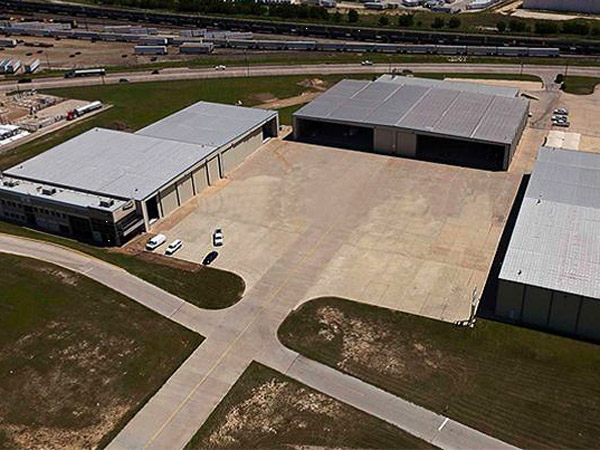 In the fall of 2011 a facility to meet our growing needs became available at the north end of Fort Worth's Meacham International Airport. After significantly renovating the building in order to create a state of art facility for our employees, and a comfortable and convenient location for our customers, we moved into the 64,000 square foot facility in the spring of 2012. Our hangar facility is capable of housing aircraft with tail heights up to 30 feet in a 37,500 square foot hangar space, with an adjoining 14,000 square feet of shop space for working on critical components.
We also have a first class customer lounge area with free WiFi, satellite TV, a stocked refreshment bar, private restrooms, and a private conference room, as well as covered parking available.