IceShield Aircraft De-icing Boots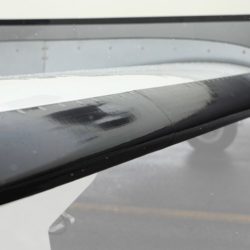 IceShield™ is a Faster, Better and Smarter way to de-ice aircraft. It's FAA approved on 85% of general aviation aircraft such as the Cessa, Piper, Beechcraft, and many others, with simple installation on 75 aircraft models. IceShield Wing de-icers inflate tubular channels with bleed air or exhaust from the vacuum pump. The burst of air dislodges ice cleanly, efficiently and effectively. Ice Shield also offers a complete line of prop deicing boots.
Broadie's Aircraft is an SMR IceShield Authorized Service Center. We Guarantee the Lowest Installed Price on SMR De-Icing Boots. See 10 Reasons to Replace Your Wing Deicing Boots.
Take a look at what the IceShield system can do for your aircraft, and replace your De-Icing Boots today! Contact us to set up your appointment.